67-1 CD Lane, Windham, NY 3 Bedrooms, 3 Baths. 1,624 Sq. Ft.     $559,000

This luxurious duplex located on Windham Mountain is only 200 feet from the ski-lift! This day-light-drenched, modern-styled home is fully furnished. Eighteen-foot vaulted-ceilings and a spacious open-plan make this the ideal place to spend time with friends. This home is perfect for relaxing after a vigorous day on the snow, mountain biking or hiking the mountain. The Living room is furnished with chocolate leather couches and a large ottoman perfect for snuggling-up by the warmth of the gas fireplace. The sunlit kitchen has been remodeled, with spacious countertops and matching stainless steel appliances. The kitchen island bar has seating for four, plenty of space for mixing cocktails with friends. The Dining room features expansive mountain views, seven-foot windows on two sides, allowing the sunset to pour in. Furnished with a steel-top table for six and a matching sideboard, this is the perfect spot to take in the view. Bring family, friends, or enjoy a romantic get-way for two. With three bedrooms, including a master with en suite bathroom, it sleeps eight people comfortably.  The guest suite has a queen-sized bed, flat screen TV and armchair for reading. Three modern bathrooms are all appointed with designer plumbing fixtures. The upstairs bathroom has a vaulted ceiling as well as a walk-in shower big enough for two! Clever details, such as large closets in each bedroom, two large garden sheds attached to the house, and two generous parking spaces, outside your front door in a private cul-de-sac, make it a must-have for outdoor enthusiasts. Your mountain paradise awaits you, fully furnished as shown.
Gallery
Click on any image below to view a 'single' picture at a large size. When in 'single-picture' mode, we recommend using the arrows located at the top or bottom of the page to shuttle through photographs.
Alternatively, while in 'single-picture' mode, you may shuttle through the stack of thumbnails on the right-hand side.
Top Left Controls (in 'single-picture' mode):  [1] To exit – select the 'X' icon. [2] To view full-screen slideshow (recommended), select the 'rectangle' icon. [3] To play/pause slideshow, select the 'play arrow' or 'pause' icon.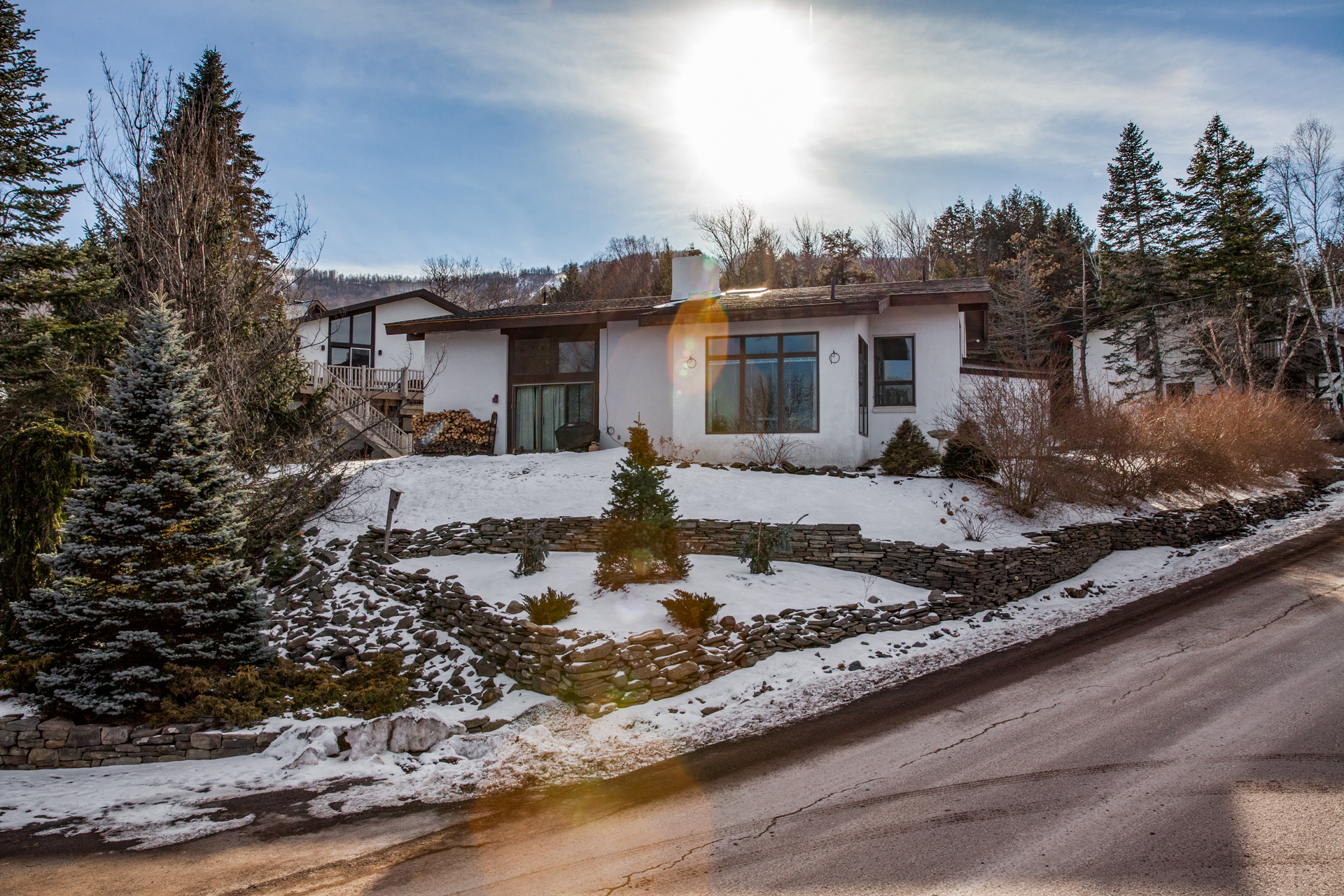 360 Virtual Tour
The image to the left, is a 360 degree Virtual Tour.
Please click on the image and drag your mouse around to view the room. Scroll up and down, left and right. Scrolling the image allows you to explore the home! Take your time to look around –  at the ceilings, the floors and everywhere in between. Clicking on the black-colored upward facing arrows, will enable you to jump to that location and view another perspective of the home.
'Before' & 'After'
These before and after examples illustrate the difference and impact that home magazine-quality photographs can achieve. We will produce perfect images for you, that can professionally showcase and ultimately help sell your home. To note: The pictures on the left of the comparisons, depict photos taken without professional photography. Our team of specialists utilize the latest bespoke technology and equipment to capture your home at its perfect moment.
Press on arrow and drag to the left or right to reveal the difference.