216 Norweigen Lane, Lexington, NY 4 Bedrooms, 2 Baths. 2,500 Sq. Ft.     $415,000
Privacy and luxury meet in this unique, split level; four bedroom, two bathroom, modern meets rustic fully renovated retreat. Featuring awe inspiring, selfie-worthy, 15 mile vista views, located only 10 minutes from Hunter and Windham Ski mountains, this home is sure to please the winter sports enthusiast. Master craftsmanship is seen throughout the home with large hand-hewn beams, wrought iron hardware, and solid wood floors. Natural light flows into the living areas through large windows on four unique levels. Set on 3.7 acres, the home features a multi-level deck with ample space for an outdoor cooking station while taking in the mountain views. A full gamut of modern amenities including high speed internet; will allow you to keep-up with the world as you nestle in the comforts of country living. Snuggle up for a movie by the gas-fireplace, adorned with natural stone or read a book by the fire light. With a large two-level wrap around deck you can't resist enjoying the view.
Gallery
Click on any image below to view a 'single' picture at a large size. When in 'single-picture' mode, we recommend using the arrows located at the top or bottom of the page to shuttle through photographs.
Alternatively, while in 'single-picture' mode, you may shuttle through the stack of thumbnails on the right-hand side.
Top Left Controls (in 'single-picture' mode):  [1] To exit – select the 'X' icon. [2] To view full-screen slideshow (recommended), select the 'rectangle' icon. [3] To play/pause slideshow, select the 'play arrow' or 'pause' icon.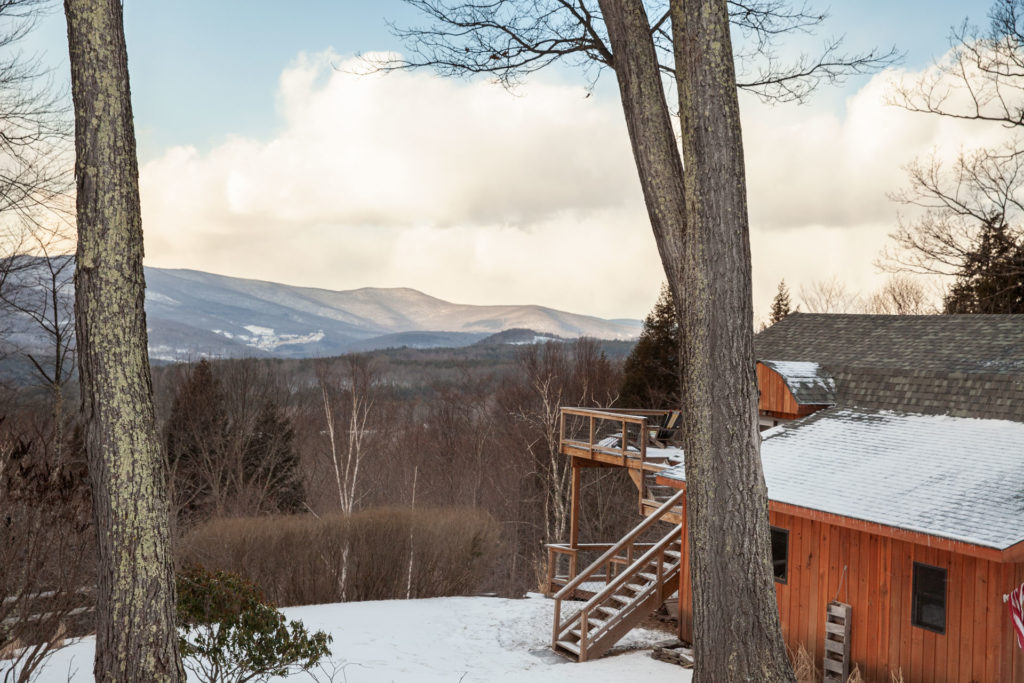 360 Virtual Tour
The image to the left, is a 360 degree Virtual Tour. For your review only.
Please click on the image and drag your mouse around to view the room. Scroll, up, down, left and right. Clicking on the black-colored upward facing arrows, will enable you to jump to that location and view another perspective of the home. Scrolling the image allows you to explore the home! Take your time to look around –  at the ceilings, the floors and everywhere in between.